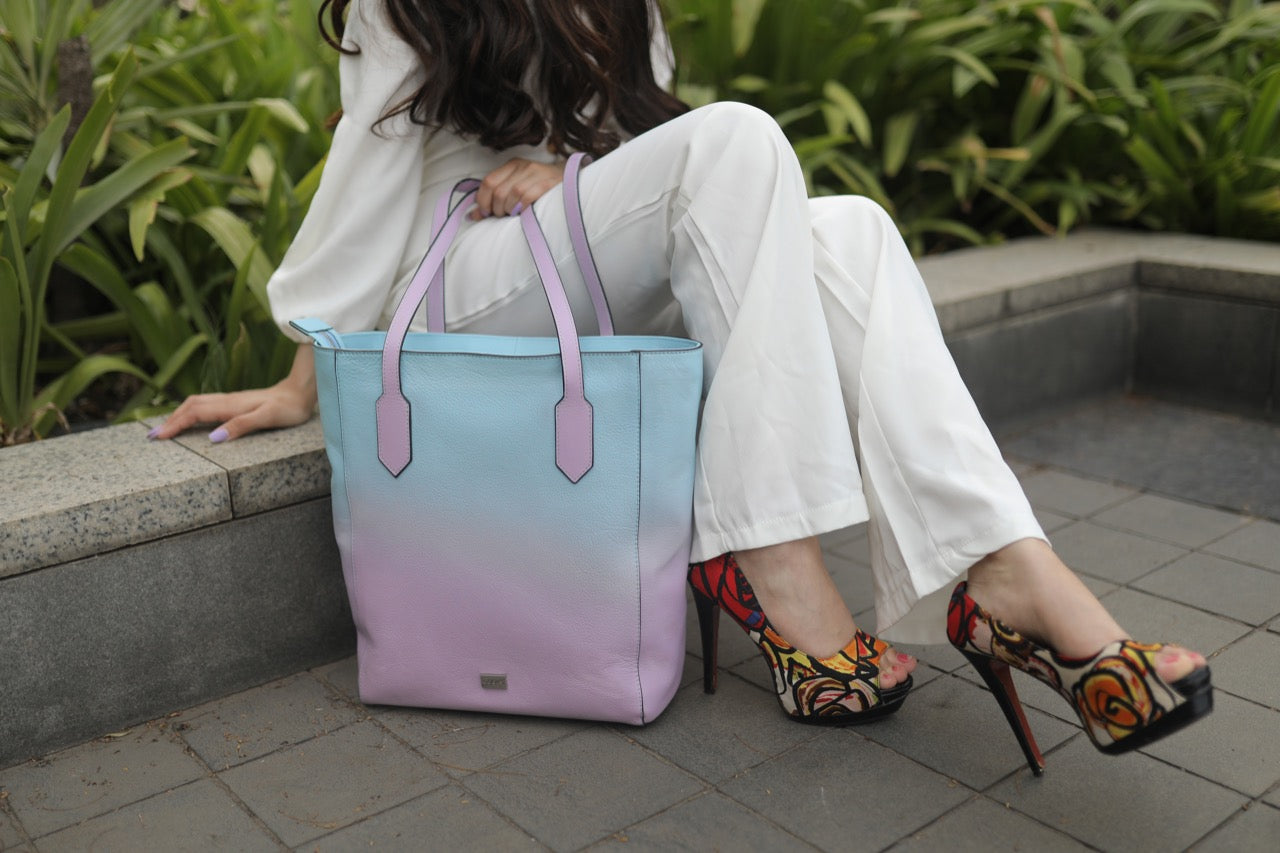 5 Lodis Bags Perfect for Every Look
There's a perfect bag for every occasion. And there's a perfect bag for you too. At Lodis 1965, it is our effort to make sure that you get the entire range of utility and style to assist you in looking great every day.
Check out 5 Lodis Bags we handpicked for you, so you can be and look perfect without a thought (let us do all the thinking).
The Camilla Tote
The Camilla Tote is the versatile answer to your day and nightlife needs. Take it out with you for a meeting, or strap it up for an evening at the restaurant — the tote offers a variety of options to experiment with your look. Especially with the neutral tonality (credits to our fall collection), Camilla will not disappoint in any department.
Features that you may find interesting for this piece are: firstly how roomy it is. Camilla sizes at a comfortable 14"W x 10"H x 6.25"D (basically — roomy enough for your important hot mess). One of the drawbacks of totes is usually the lack of compartments, but the camilla tote offers 1 interior zip pocket with three credit card slots and one zip pocket. Extra bonus? Two external easy access pockets to compensate for the fact that girl clothing is infamously lacking in them.
The Elizabeth Shopper
The Elizabeth Shopper is style meeting utility and making a beautiful, somewhat oversized (and useful) baby. It has everything you'll need when you think of the pathetic storage some bags have these days.
Take it with you, paired with a crisp professional outfit. The single strap and the alternative crossbody strap will allow you to choose your bearings for longer days. For women whose daily routine involves a longer commute, Elizabeth may prove to be a perfect companion credits to the roomy interiors and alternating straps.
The Abby Backpack
A modern woman is not afraid of backpacks and knows that children are far less likely to understand the sheer style potential this accessory holds. Think: the ability to carry it all, keep your spine protected from ills of one sided bags AND still be able to pull it off with grace and elegance. The Abby Backpack is young at heart, but it is for women of all ages and especially for those women who choose to remain young at heart.
Wide straps allow for a very comfortable carrying posture with equitable weight distribution across your shoulder and back. At a comfy 9.5" (L) x 12.5" (H) x 5.25" (W), Abby is large enough to fit your basic needs like wallet, sunglasses and sunscreen — but also allows room for extras (maybe a book or a diary! Or a tablet, to be more realistic in today's world).
The Grace Satchel
Satchels are known for being the compact answer to your style needs. If you are the kind of woman whose style goes against the contemporary current of excessive line-blurring, and you take great comfort in structure — then this is your perfect bag. Think everything from a night out with your girlfriends to a date, and even a no nonsense meeting. The Grace got your back.
Compact enough to hold all your essentials, and keep it all business still, the Grace satchel measures at 12 "W x 7.5"H x 3"D and is available in six dazzling colours.
The Elia Crossbody
Crossbody bags are hands-down — the best of all worlds. We love them, and we know you do too. The Elia Crossbody is a Lodis sensation and is simple enough to be clear and well in the elegant territory. We tried to think of the perfect occasion you can use it for, but this piece will fit anywhere and everywhere.
Measuring at a 9.25" (L) x 7.25" (H) x 2.50" (W), it does the job and does it with a bang and a chase.
Can Leather be Ethical? Let's Discuss
When it comes to ethics, we are in subjective territory. Objectivity in terms of ethical purchase and other factors around it is surrounded by context. Hence, moral judgment is reserved. However t...
Read more