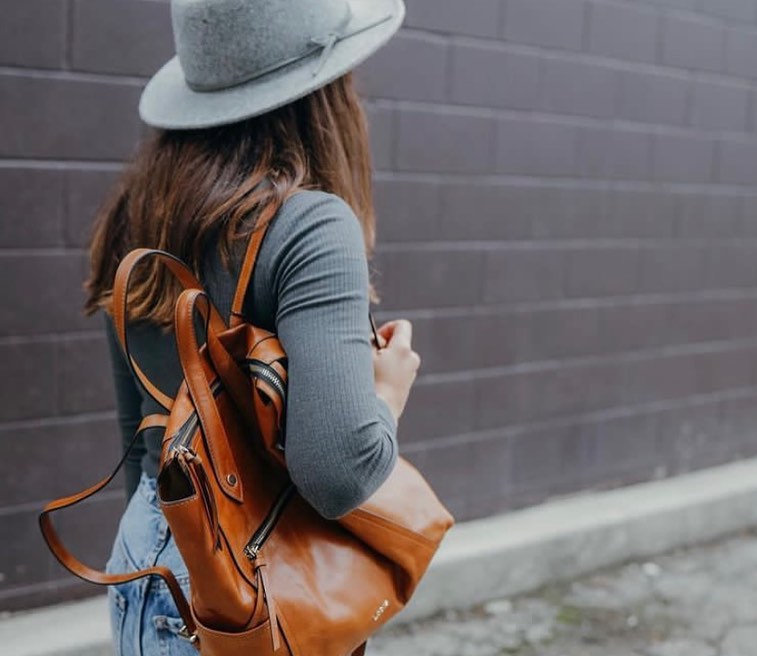 How to wear and style a backpack (like a grown-up)
The backpack has been the accessory of the playground: a companion of pigtails and handkerchiefs tied to the lapel.
But now with science on the side of backpack lovers, the backpack is making a comeback in mainstream fashion. Expert opinion suggests that one sided totes, messenger and crossbody bags are terrible for your spine and posture. Here, the two strap efficiency of a backpack wins the round.
This calls for the advent of the 'fashion backpack': an answer to the critiques of back to school fashion (hello September). First making their introduction on the summer and spring runways, the fashion backpack trend has made an effortless transition to the Fall and Winter season. Designers such as Marc Jacobs, Burberry, Proenza Schouler and many others have sent their latest looks down the runway with a backpack or rucksack in tow. This trend has proven itself to be extremely popular and not just for school kids anymore. Runway fashionistas are also embracing the backpacks for everyday wear.
The Prada Nylon Backpack (1984) went on to change this functionality to the designer icon we know today. 
A brief history of backpacks
Although it is easy to make the mistake of thinking backpacks (in the form of book bags) were a school essential at the origin, some history may change your mind. The first example of a person strapping their belongings to their back can be traced back to around 3300 BC. If we fast forward to 1878, better answers await. An American man called Mr. Henry Merriam patented a canvas and wood rucksack. This went on to become a much closer relative to the modern version of this now common and much-loved accessory.
From 1908 to 1967, innovations in the world of backpacks accelerated – it was in this time period that the likes of Norwegian inventor Mr Ole Bergan, outdoorsman Mr Lloyd F Nelson and hiker Mr Gerry Cunningham added steel, zippers and made backpacks more lightweight. But it was when nylon came along in the late 1960s that the backpack game really changed. The backpack has undergone many changes since it was invented in 1908. Norwegian inventor Mr Ole Bergan added steel and zippers to the backpack, making it more durable and lightweight. Other notable contributors were the outdoorsman Mr Lloyd F Nelson and the hiker Mr Gerry Cunningham.
Nylon was introduced in the late 1960s, making backpacks more durable and comfortable. This was a turning point for the accessory as it made its way into the popular culture from niche mountaineering communities or woodworkers. JanSport, founded in 1967, became popular on University campuses in the US into the 1970s and 1980s, and JanSport, founded in 1967, became popular on University campuses in the US into the 1970s and 1980s, and single handedly changed the game.
Read: A History of Handbags
Fashion choices and Faux pas': Can I wear a backpack to work?
With street style making a mark in the world of haute couture, backpacks are now considered stylish. But a question often asked is whether one can wear a backpack to work or in a professional setting. For this, you have to keep a few things in mind.
Now that you are no longer a fresh faced high schooler (or a middle schooler, let's be honest) backpacks are no longer a staple and to personalise them as your style icon will require more thought, effort and time. No longer can you scruff out a loose shirt and don the usual one shoulder wonder with your pair of dirty sneakers. 
Design
Design is essential in choosing your everyday backpack. To look sophisticate and elegant, while yet being casual and chic is an art form. A minimalist approach will get you a long way, but to be effortlessly bold - choose wisely. For professional and utility needs, we recommend a leather backpack that doubles for a laptop bag. While choosing, it is important to keep in mind your usual style and commute time.
Wide straps are a no-no, unless you are backpacking (but then that is another conversation).
Although pockets and compartments are an important utilitarian aspect, say your final goodbyes to large, comical backpacks that were all the rage back in school. Keep it compact, keep it chic.
Canvas backpacks, cloth alternatives, hemp, etc may be making a comeback with a certain dynamic - but for more professional needs you are better off with leather or faux leather.
Outfit 
A backpack is a versatile accessory that can be worn in manners we mortals can't yet fathom.
But to keep to the basics, for a sporty look with a leather backpack we recommend accessorising your outfit with a blazer, leather shoes (suedes if you can) and the basics of a well pressed shirt and well-fitting trousers. For casual days, you can't go wrong with loafers and blue denim.
For a more feminine look, opt for ballet flats (or sneakers, if you may), a blouse and a nice jacket (optional).
In a world of #schoolgirlcore, you don't have to completely say goodbye to sweatshirts, sweaters and your cool bag slung over one shoulder. But to each their own.
A Travel Essential
The backpack (a rucksack in this conversation) has been a backpacking staple so much so that it is named after it. But, for regular city-dwellers and professionals it has served more than one purpose. With public transports and commute times increasing day by day (despite WFH), carrying a backpack is easier and more practical.
As the accessory can carry more weight and sit well on your back, it is trending just for the sheer utility of it. And as is human nature, utility can always come with a bit of pizzazz: an add on to a wonderful hands-free experience.
You can experiment with ways to wear a backpack. High fashion dictates that street style can be done better with playing around with the top handle. We already know the cool kids wear only one strap, you can give the tucked in the crook of your arm (an entire phenomenon) a try and see if it works for you.
For posture nerds, and long commutes or travels: waist straps are gaining popularity for a more even weight distribution across the body.
Anti theft bags are also an interesting accessory for travellers.  
What's your fit?
The classic has been a staple of a generation. You can wear it to a coffee date, and you can wear it to class. This is the perfect fit for you, if versatility is your main girl.
Mini backpacks were the it-bags of the late 90s and the early 00s. They are chic, feminine, and do the job. You can pack your essentials and keep the elegance.
Convertibles are for the ones who cannot make up their mind. With interchangeable straps, and adjustable hooks: convertibles can be styled as a handbag or a backpack depending on the occasion.
The Backpack Purse are the hybrid answer to a generation which believes in undefined boundaries. Even a backpack can dream to be a purse, and vice versa.
Why is the backpack making a comeback?
What is trendy can usually define what matters, speaking in larger terms. A backpack is making a comeback in a world 
that has begun to care and in a generation where health and wellness has taken a front seat. We are of the computer age, when being hunched over a screen 8 hours a day is an expected fact of life. A fact of life that has taken an adverse turn for the well being of individuals.
In this, comfort is especially important. Like low rise jeans and stilettos going out of fashion, we can now see the practical becoming the fashionable. With complains of back pain and neck issues, the backpack is one step closer to a world where fashion serves the needs of man, and not the other way around.
At Lodis 1965 we are actively working towards that future.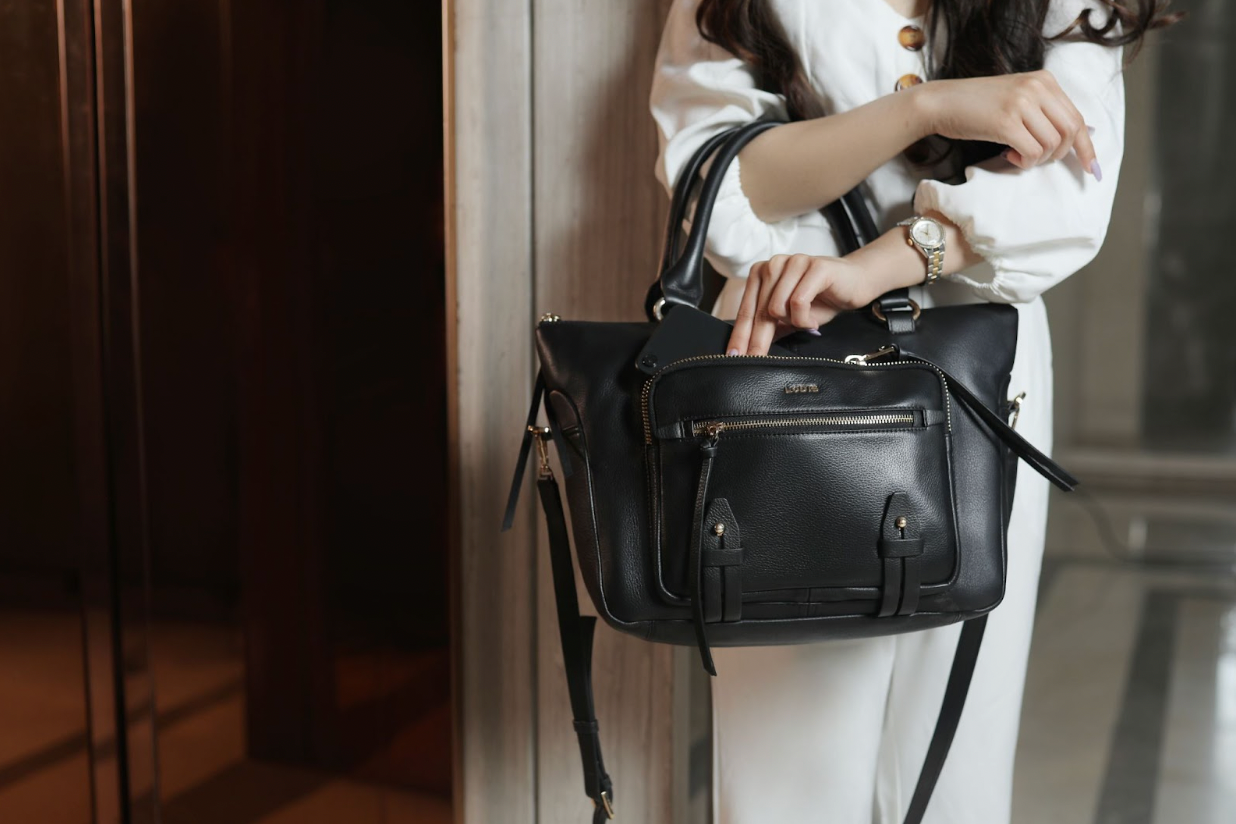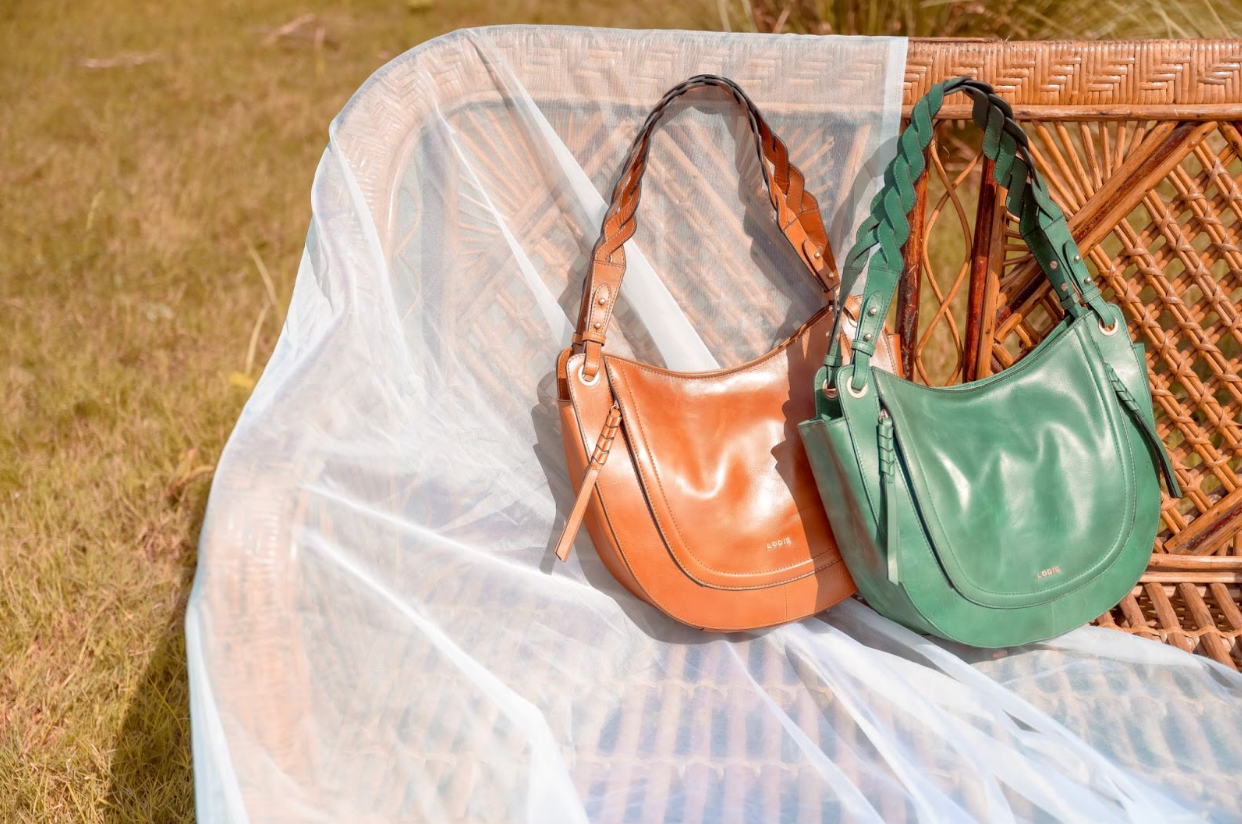 What is a Tote Bag? All You Need to Know
Tote (noun, verb): to carry by hand: bear on the person (Mirriam-Webster) The origins of the word Tote in North America has uncertain origins. However, the roots can be traced back to West Africa. ...
Read more