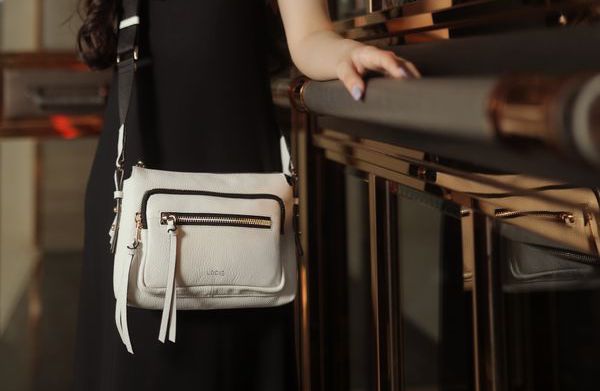 How to Wear a Crossbody Bag and Make it Chic
Crossbody bags are all the rage now, with convenience and comfort taking a front seat in luxe fashion. Our Ultimate Guide to Crossbody Bags gave you the overview and history of this timeless accessory. Now for the details, how exactly are you to wear it? What are the different ways to wear them and what makes it chic.
Even though this one shoulder, across the body wonder is a hit with millennials - Gen Z is coming for them now. With innovative takes on this fashionable purse style and a whole lot of new love.
3 Things to Consider When Wearing a Crossbody Bag
How Big the Bag Is
Large Crossbody Bags are best worn traditionally - by the hip. One of the things that dictate this tip is medical science and the all too well known bad rep that crossbodies get for being bad for the spine. This is especially true for crossbody bags on the larger side of the scale. Resting by the hip allows them to give you an easy access to them, and distributes the weight more evenly across the shoulders (relatively).

Medium and Mini Crossbody Bags can be experimented with a bit more. For statement wear and a little quirk, you can style the smaller crossbodies like sling bags and get away with it too. In 2022, crossbodies worn with a tightened strap, closer to the body - gives you a bag that will look like the epitome of street fashion. Careful though, lest you go he way of fanny packs. Perfect for a saunter on the streets or a date night, and just enough to carry your essentials like lipstick and keys, phone, wallet and sunglasses.

Oversized Crossbody Bags are harder to position when wearing, but are best done with a thick, adjustable strap that will allow you to express your comfort and style. The thick strap is an addition to make sure you go easy on your back and shoulders. The length of your strap will also be an important factor in deciding what look you are going for. Long day, and longer commute? Keep it close to the hip. Your hips were made to support weight.
What Type Fits YOU Best
Top Handle Crossbody is your perfect fit if you can't make up your mind. Remove the long strap and you got yourself a cute handbag. Reattach the strap and you got yourself a perfect middle point between style and utility.
Chain Strap has a certain old world charm about it. Pair it will an all-black outfit or go all the way in your femme fatale phase and get yourself some mesh wear. Chain strap, although terrible for your shoulder (and hence, mostly available only for the smaller bags) is a way to accessorize and take this bag to the next level.
Signature Quilt Top Zip Crossbody
Magnet Flap will elevate your crossbody purse to add the final finishing touch to metallic accessorizing.
There's more from where these came from — check out our collection of crossbody bags.
Want to go back to the beginning to know what is a crossbody bag? We got your back.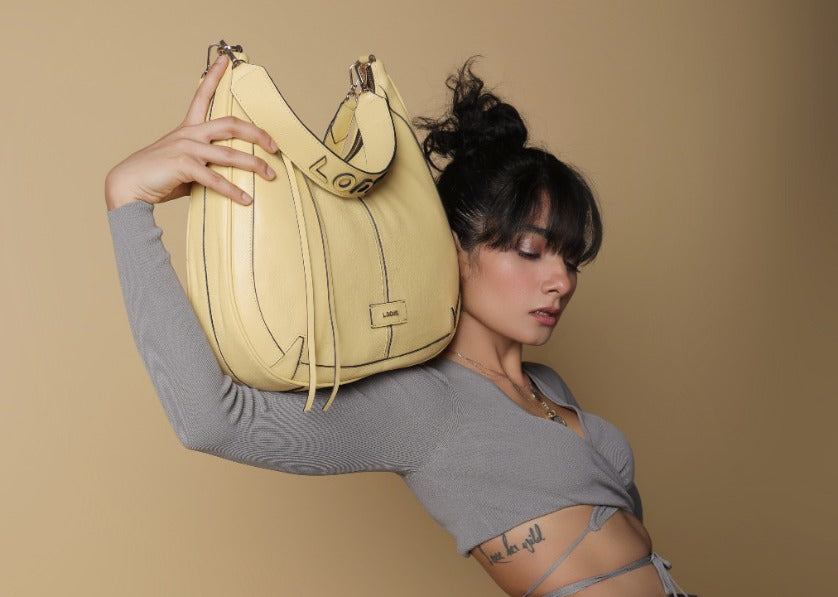 What is a Hobo Bag? The All-in-one Guide
We've talked tote bags, crossbodies and backpacks - we love them all. Another strong contender that defined an entire era of style is the hobo bag. Hobo Bags have been a fashion accessory that ele...
Read more
Can Leather be Ethical? Let's Discuss
When it comes to ethics, we are in subjective territory. Objectivity in terms of ethical purchase and other factors around it is surrounded by context. Hence, moral judgment is reserved. However t...
Read more