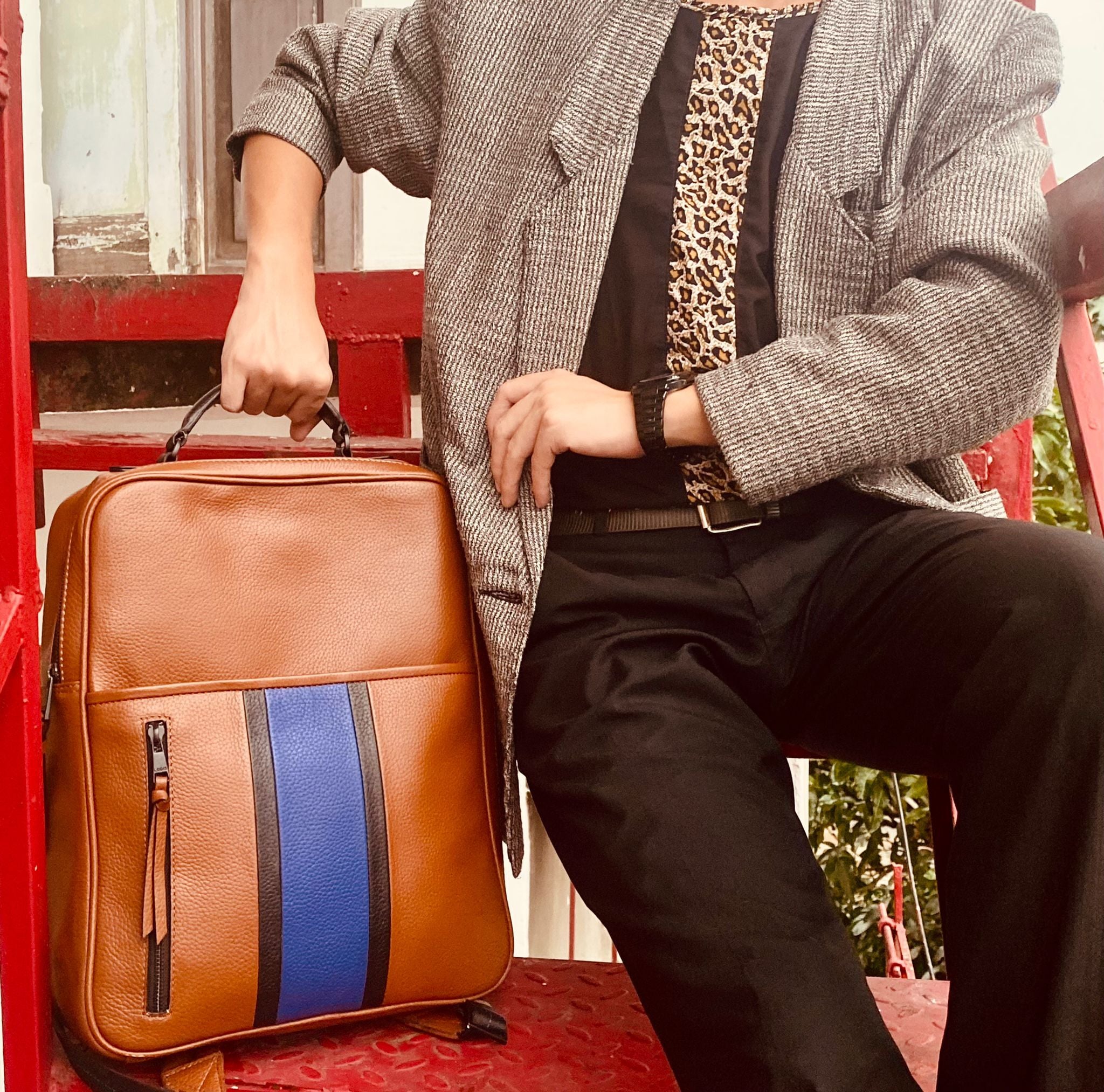 5 Must Have Leather Accessories for Men
Men are no longer just inactive witnesses to fashion. Fashion and the access to fashion has become more gender fluid, and in turn birthed us Harry Styles (and Timothée Chalamet?). But what makes a modern, fashionable man the icon that we see on the covers of GQ and at times - as a classy, dapper stray on the street?
Accessories maketh man. The following is a list of must have accessories for the twenty first century man.
Leather Messenger Bags
The fear of the man purse has set us back as a civilisation by several hundred years. But the perfect answer to a man's need for storage (when pockets don't suffice) is the humble messenger bag. What are they? They are a form of shoulder bag with a long, easy-to-carry strap that goes on one side. They derive their name after the design which inspired them. Originally, they were used as courier bags by messenger men (or postal workers). Check out the history of handbags here.
Leather messenger bags have been a formal staple much before the new crop of fearless, manic pixie men came to the popular scene. They are preferred for their versatility, and are popular for keeping it simple.
In today's age, the messenger bag has in a way replaced the old-school briefcase in office going men. And maybe, for the better.
Classic Leather Backpack
The classic leather backpack is a wardrobe essential. Known for its durability, it is the perfect travel companion for men who prefer the call of the road. The best part about the backpack is that you can customise it to your colour palette, and it is NOT strictly casual. The sleekness of leather gives the backpack a new definition.
The new iteration of the current generation of backpacks is slightly more compact, with the same functionality and ergonomics as its predecessor. Its features include a dedicated pocket for an iPad or tablet, two front pockets that can hold umbrellas or journals and a rear compartment with a trolley sleeve. It also has two side pockets to slip in a bottle of water or coffee.
A backpack is the perfect way to carry your belongings with you on any adventure, big or small. Whether you're headed out for a day at the office or a weekend camping trip, a backpack will make carrying all your gear much easier. Plus, there's no need to worry about your belongings getting lost or damaged when they're securely packed away in a backpack.
The Leather Tote
Out of all from this list, the men's tote has been the hardest to have been adapted by 'man'kind. Which is why, it is the most dapper, the more elegant and a personal favourite from the list of must have men's leather accessories.
What is a tote? A Tote bag is known for its functional accessibility, and is essentially a bag that can carry it all (hence at times also referred to as a 'carry-all' bag). This is especially advantageous to men whose lifestyle dictates a larger volume of dreams to be carried around everyday.
This is the bag for the man who's secure in his masculinity. The plus about leather totes is that they are made to be worn, and are appropriate for work, play and travel. An impeccable personal statement is inseparable from the mark of luxury in men - acquired through a nuanced knowledge of what makes a classy man, a gentleman. Simple answer? Style.
The Duffle
Let the duffle bag be your getaway bag. It is a travel essential and should be a part of every man's closet. Investing in a good duffel bag will ensure a classy airport look and elevate your personality to the status of effortless (much sought after and worth the effort, ironically).
What exactly is a duffle bag? For the newbies and freshers - the duffle is a roughly cylindrical bag carried over the shoulder. Classic duffels usually come with a drawstring for access, but a more formal (and durable) version in the form of a leather make is safely secured with a zip. Interestingly, duffle bags started out as athletic wear for the locker room . With the advent of athleisure wear and the blurring of lines between strictly casual and strictly formal (think: sneakers at work), this carry-all accessory is on its way to become a travel staple for professional men.
The Fashion Positive Wallet
Finally, the wallet has been an accessory of function much before it was a fashionable addition to men's wardrobes. They are the status of an individual's purchasing power, and maybe the only time you can openly say that outer appearances do make a difference.
The accessorised leather wallet is a fashion icon of today. Elegant and classic, it will remain a timeless item of manly elegance.
A leather wallet is the perfect accessory for any man. It is the perfect way to show your personal style and individuality without being too on the nose (if you're worried about that). For newly introduced accessory ninjas, the wallet is a good way to start on the journey of being fashion positive. What is a fashion positive wallet? Anything that speaks to you in style more than its ability to hold cash or cards.
Check out our newly launched Lodis 1965 Men's Collection.